Genealogy of the Family Prieb
the Christian faith (ev. - lutherische church since XVI. Century)
Families Prieb -Stark - Möllmann - Fein - Falz -
Falz-Fein


Investigated and set up as well as Web Design by Dr. Viktor Prieb (www.literatur-viktor-prieb.de and www.materialforschungsservice-dr-prieb.de) according to historical and archives' documents (see in addition his boock "Der Zug fährt ab"), Additions by Brian Schatz from Canada (parish register) from the municipality books from the years 1833-1885 in the area Gouvernement of Jekaterinoslav, as well as on the basis of memories and information of: Eduard Christian Prieb; Alide Smolinsky, geb. Prieb, und Elvira Stritz, geb. Krüger, daughter of Eugenia Prieb
Dr. Prieb would be much obliged for each information and feedback of any relatives by email.
---
Updated to 01.07.2013
© Copyright for all published on these sides objects remains exclusively by the author. A duplication or a use of these objects and texts in other electronic or printed publications is not permitted without agreement of the author.

"When the grandfather died still before the First World War, about 100 related Prieb-Families came to his funeral to Prischib." - continued to tell aunt Aliede.
"Interesting!" - thought I - "And we were in Siberia alone "buried" and leaved to our own devices.
Also still with so an amusing name, which finds neither in Russian, nor in German any translated meaning.

Where did they all remain - these hundred families? .." - exactly this question tries to answer now this family chronicle...



Descendants of Johann Georg Fein and Anna Barbara Hubig

(Russian version - Русская версия)
(German version - deutsche Version)

Researched and prepared by Boris v. Skadowsky according to historical and archives' documents.
You can read to that the appendix: Comments by Boris v. Skadowsky as HTM-file

Design and webdesign by: Dr. Viktor Prieb -
Descendant of Maria Friederike Stark, girl's name Möllmann (Mehlmann), und of Sophie Prieb, girl's name Stark.

Feedback on this Email

"Nothing is more rare than to see a one outstanding Germans in his country: all go away, to distinguish themselves in foreign countries, which remain are the mediocre, from the shoemaker to the philosophers." - Johann Wolfgang von Goethe in conversation with Soret, 14.02.1830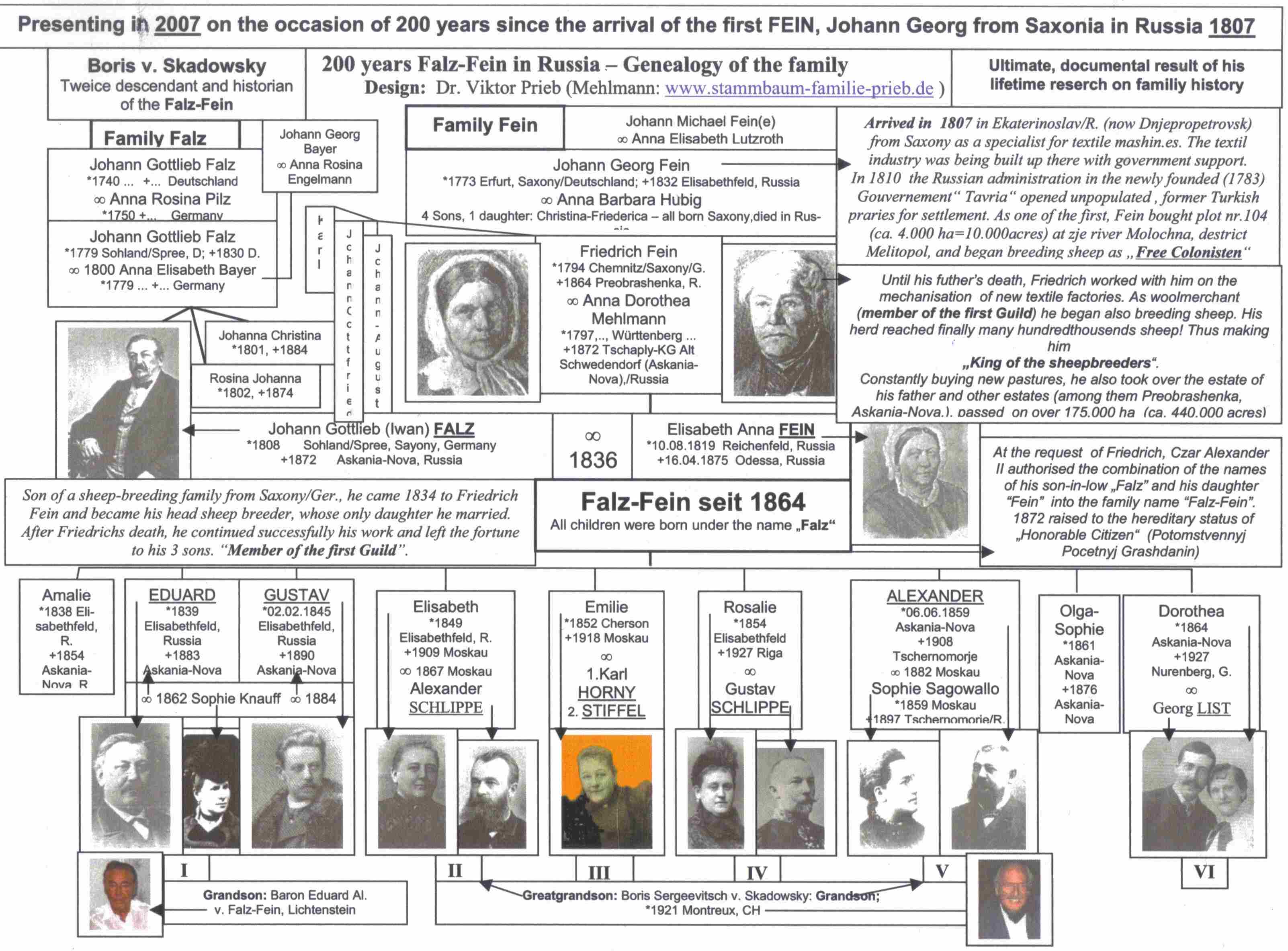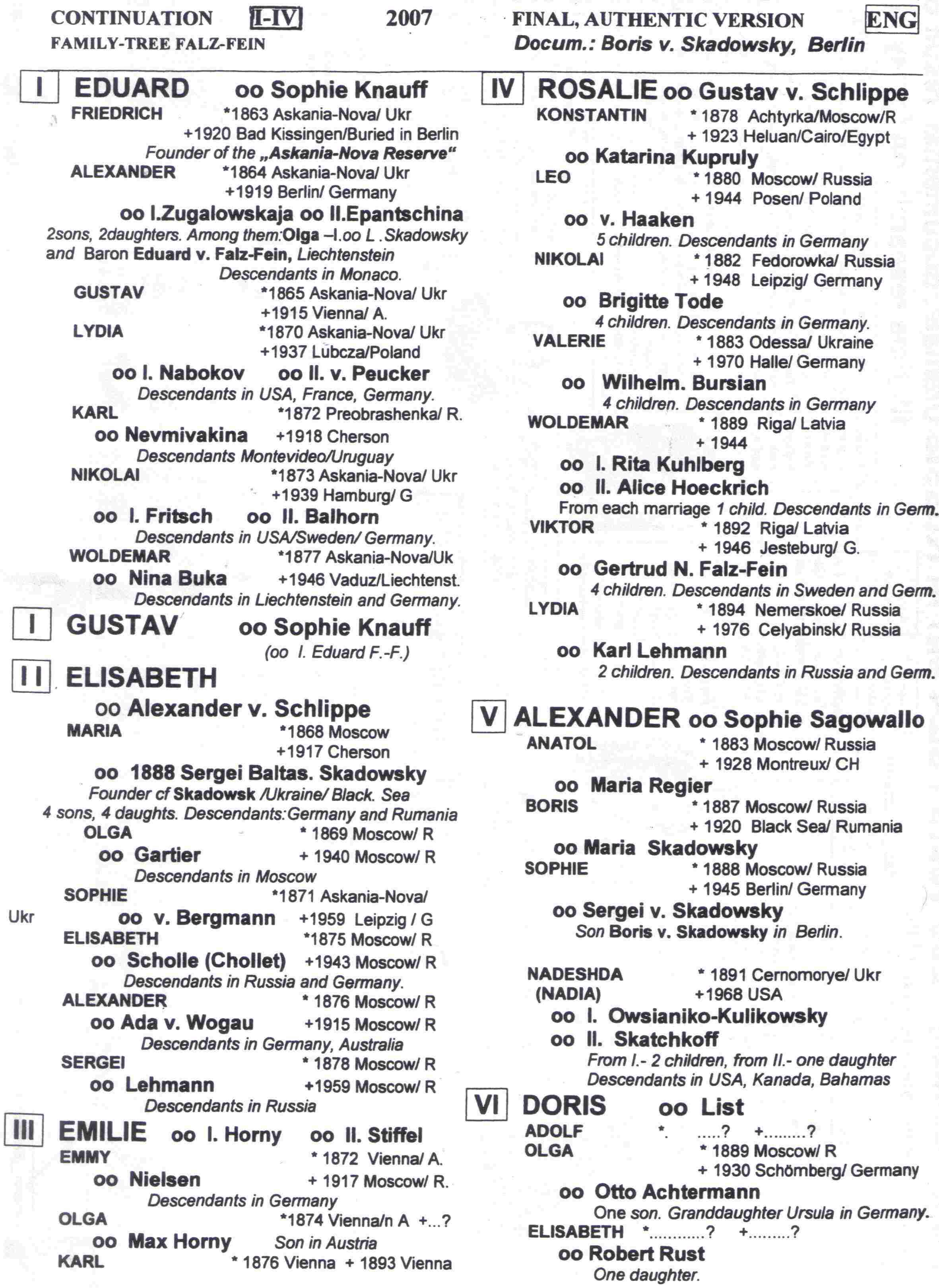 The whole family tree on 38 A4-pages
with chronicles, documents, texts, maps and images